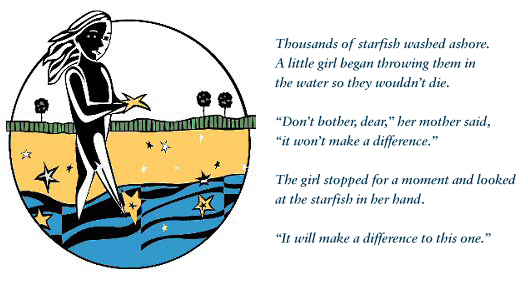 I have often tried to understand what this word 'inclusion' means. As i was reading up, i came across its many definitions. I felt that getting down to the act of defining it, itself echoed 'exclusion' the loudest.
Some thoughts on inclusion i came across were:
"inclusion is about a sense of belonging, about feeling respected, valued for who you are. It is an all-encompassing practice of ensuring that people of differing abilities related to, for example, sex, age, and race, feel a sense of belonging, are engaged, and are connected to the goals and objectives of the whole wider society."
"inclusion is as much about (special needs) kids reaching their potential as it is about normal kids reaching their compassion potential."
"sport is a wonderful equalizer and a very efficient tool to ensure inclusion. It can certainly place everyone on a level playing field."
 "inclusive education is really about fostering an education system that is accessible to children of all ability levels and embraces the participation of the whole community in the education process."
All of these said little that may together define inclusion but what umaima got me to experience was way beyond all these definitions.
Umaima is a child of 18 yrs who comes to the snehadhara and is a part of our programs. I took her with me to a government school in putenahalli where i go on tuesdays to work with class 7 children as a part of our 'art in education' project.
On this particular day umaima came along to help me get there. She was clad in her usual lovely salwar kameez and burkha as we were walking into the school. She decided to hold my mobile and books as we got to the class assigned to us. I was dressed in jeans and a short kurta. Surely she looked more commanding.
Umaima led me to the 7 grade class. As we entered, a class of 36 children stood up watching her and greeted her "good afternoon ma'am". Now for her, this was reason enough to flash a lovely smile and start muttering something to herself. While i watched her responses, i also hoped that she does not start talking the usual lines from her script. As i continued explaining to the class what we would be doing, umaima was standing confidently facing the class and nodding along.
Soon, i introduced myself to the class and didn't quite realize that i'd missed introducing umaima. A child in the class put up his hand and asked me in kannada "ma'am principal ma'am du hasaru yennu?" (what is the name of this principal madam?) Much before i could understand whom the question was addressed to, umaima replied loudly in her typical sing song style " umaima sadaf".the class giggled. She didn't sound like a principal.
While at one end, i was overwhelmed with her immediate response to the question, at the other i did have to tell the class about her. When the giggles stopped, i began "she is not the principal and it is quite natural that you laugh when you hear someone close to 20 yrs sounding like this. She is a mentally retarded adult who does have a mental age that is much lesser. She comes to the centre and has just accompanied me today." It was not easy for me to talk about her as she just kept smiling at the attention she was being given. She of course was quite oblivious to the subject of the discussion. I continued,    "but, if you don't want me to bring her along from next week i could have her not come along". Even before i finished saying this, a  child sitting in the front bench closest to her stood up and said " no…no ma'am nodi nanagu hindi disability edhe ( madam, even i have a hindi disability). I can't read hindi although many others can".tears rolled down my eyes. Finally, i felt probably this is what i would want to call inclusion.  There is a society out there which is going to help us expand our universe.
The purpose of getting to the school was to integrate artistic methodologies into classroom settings, to make learning as organic as possible. What more than this? This project has a different meaning for us now. And we have umaima who will assist me and help many of us unlearn as we learn.