Snehadhara Foundation (SF) is a registered non-profit organization based in Bangalore. With a vision to foster a culture of respect and belonging Snehadhara aims to create inclusionary spaces that welcome, acknowledge, affirm, and celebrate the value of all learners. It is the only organisation in the country that works using Arts Based Therapy as a primary methodology in working with children and adults with disabilities
We have crafted three initiatives in pursuit of this goal: Direct Care, impART and Prajnadhara.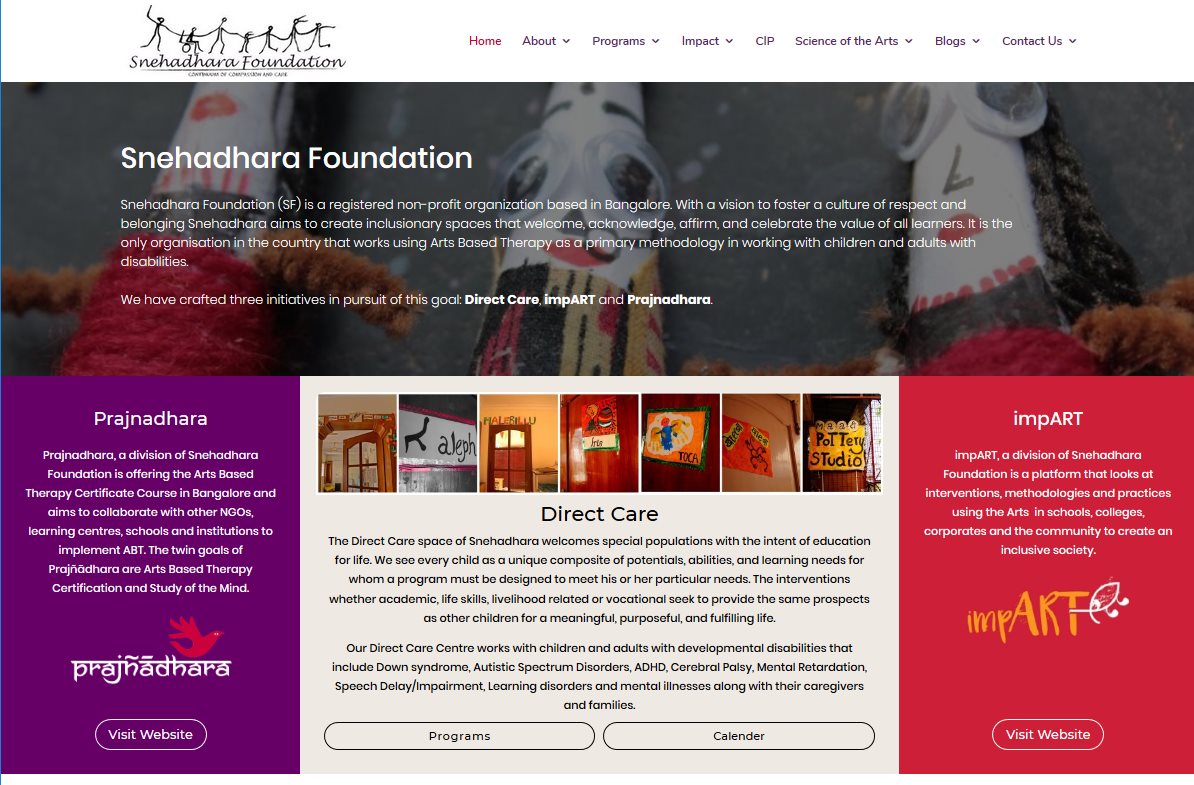 In my years of working with children and adults, I found the strength of integrating creative processes into learning. This culminated in the Direct Care space of Snehadhara Foundation, the first centre in the country that uses Arts Based Therapy as the only methodology to work with children and adults with special needs.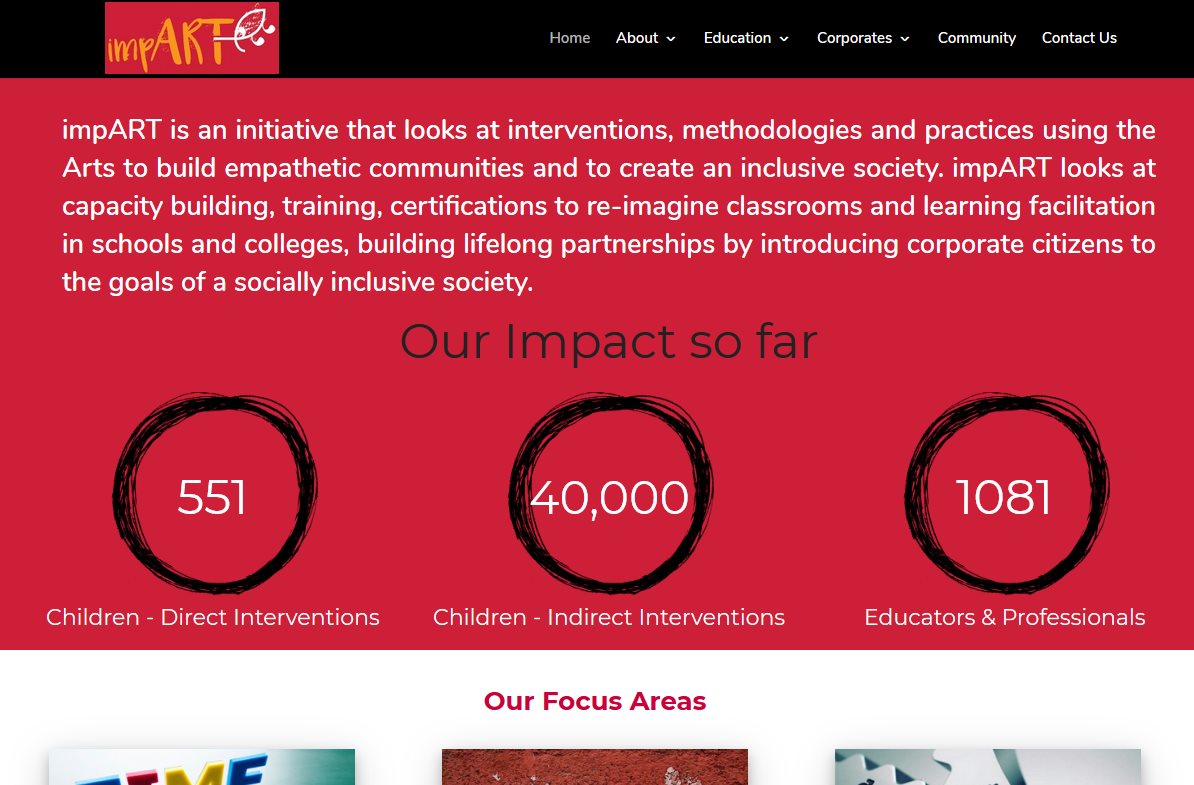 impART is an initiative that looks at interventions, methodologies and practices using the Arts to build empathetic communities and to create an inclusive society. impART looks at capacity building, training, certifications and works with over 20 organisations to reform education and learning practices by re-imagining learning facilitation in classrooms.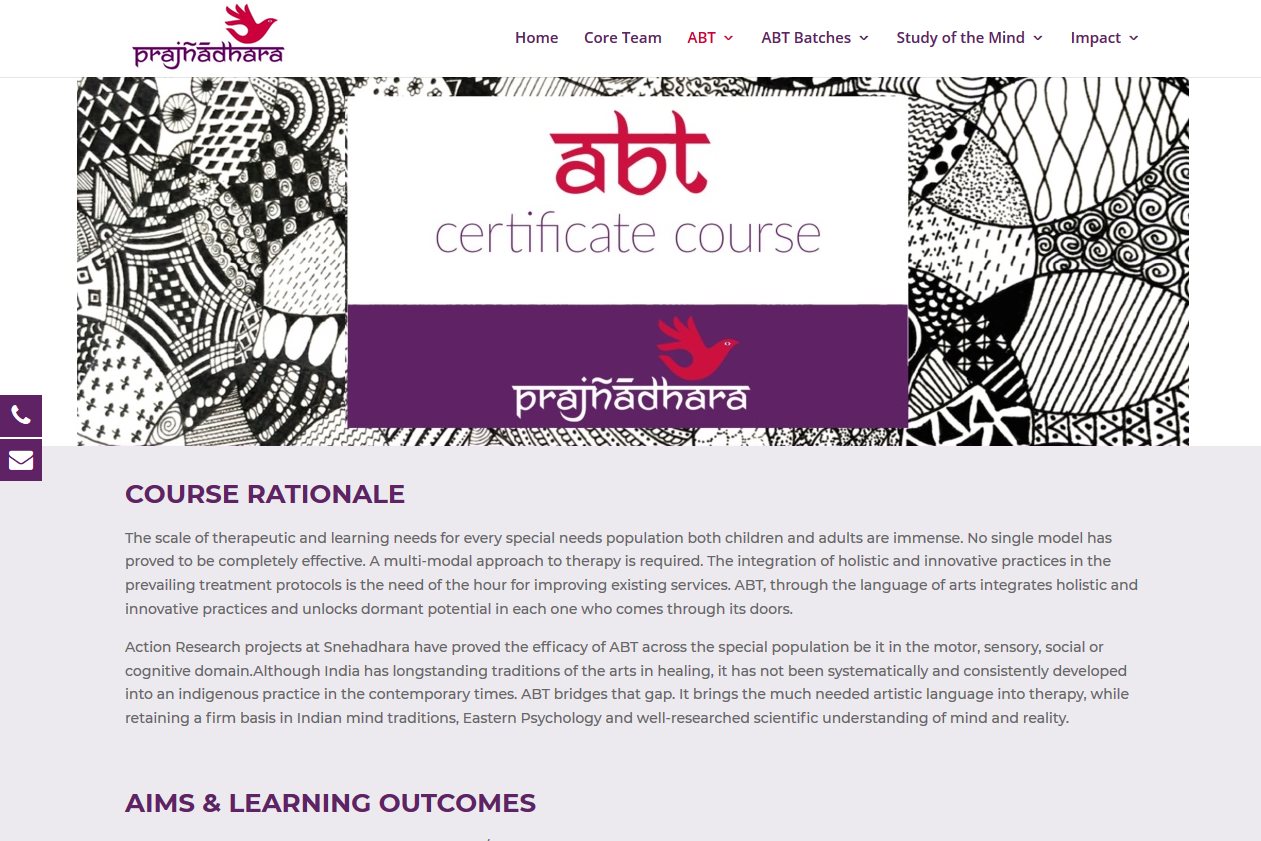 Prajñādhara is a division of Snehadhara Foundation that is anchored by Sumathi Ramjee and myself.  We launched the Arts Based Therapy Certificate Course in July 2017, as the first one in South India. The objective is to certify 60 ABT practitioners over the next 3 years impacting over 3000 special needs individuals.