We hosted a team of three organisations from Bharuch District- Gujarat today. Kalpana Ben, a special educator with Sarva Siksha Abhiyan in Bharuch, Ajit Bhai and Jivi Ben from Viklang Parivartan Sangathan (VPS), and Dinesh,Sanjay and Jyoti from Aatapi Seva Foundation. VPS is advocacy group initiated by leadership of persons with disabilities in Jambusar Block. Aatapi is working in Jambusar Block of Bharuch District -Gujarat. Aatapi strives for comprehensive and inclusive development of socially and economically marginalized rural communities.
The purpose of their visit to Snehadhara is to understand how we work using the Arts to achieve learning outcomes and how one could approach inclusion as holistic learning. We will be facilitating a two day workshop for them that would give them a glimpse of what we do, understand the methodologies at a broad level and also be a part of some of our sessions.
The challenges faced by them in working with special populations, the support offered by the government, the acceptance of children with special needs in mainstream schools, the lack of specialised services for the disabled, the minimal understanding and implementation of government schemes and the big problem on empathetic and skilled human infrastructure; all of this echoed the problems of the many of us working in this space.
How do we address this huge developmental deficit? School systems have traditionally stressed the importance of teaching all children in a uniform manner. This has made it difficult for them to include those children – such as those with learning disabilities – who learn very differently. In fact, schools are belatedly recognizing that they are also leaving behind many students who are in class, but who too need to learn differently from the uniform approach that they've adopted. Lack of inclusion in traditional learning systems, is stemming from their lack of diversity in how these systems see 'learning'. Clearly the present model of inclusion is not working and one has to look at an integrated system of learning.
We,at Snehadhara, are set out to take creative interventions into classroom settings to introduce diversity of learning approaches. This approach would look at two dimensions in schools: help effectively to steer the learning of all their students, and enabling them, in the process, to be more inclusive of children with learning disabilities. There is a need to look at large scale adoption of this pedagogy by amalgamating the practices of arts based teaching in the classroom to achieve both academic and therapeutic goals.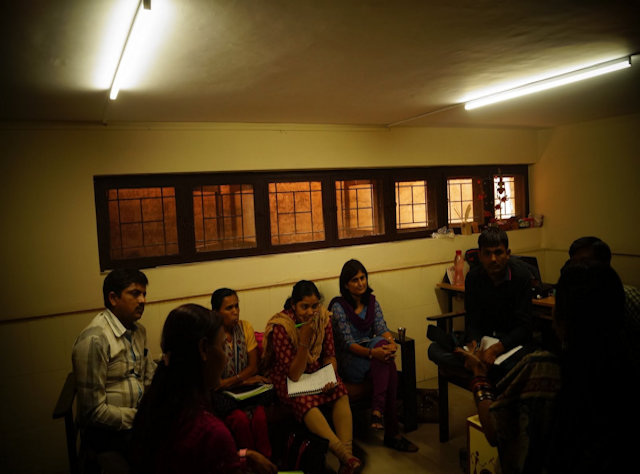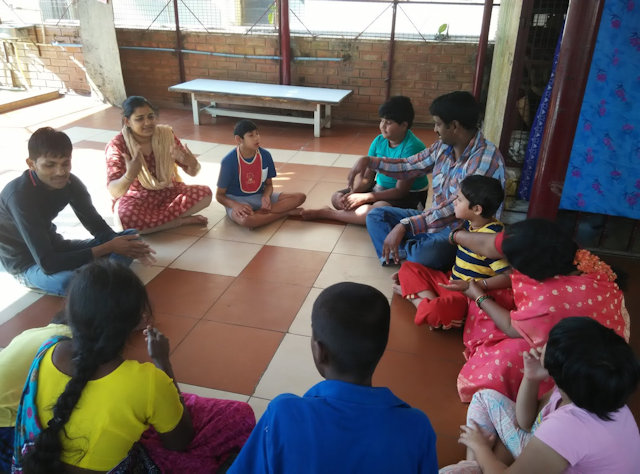 Having spent time today with the team from Gujarat, it is humbling to see that in remote villages of India there are people who are set out to give it their all fighting challenges- systemic, personal, financial, and socio-economical.
As an individual working in the field of education, as an organisation, as a special needs adult/parent, as an institution, as a corporate house, as an NGO, as a policy maker, each one of us has a role to play in building this ecosystem.
The enormity of the challenge cannot stop one from addressing it.